The GBK Brand Bar inside the luxe Kimpton La Peer Hotel in West Hollywood, is one of the world's premiere Celebrity Swag Suites. It is also a General Store concept that offers curated 'one of a kind' gifts.
Before the 95th Academy Awards, GBK Brand Bar hosted an invitation-only, pre-Oscars Celebrity Luxury Lounge. Over $70k in gifts and luxury vacations went to this year's nominees, past winners, and other top talent.
Oscar winner Viola Davis
The impressive list of celebrity guests attending the event included Oscar winner Viola Davis, who excitedly received a NETVUE Birdfy Lite Smart Bird Feeder Camera. She and others will be able to set up this motion detector system and watch a variety of bird behaviors while feeding. It's all captured on this high-tech modern feeder home for birds.
Other guests who arrived throughout the day included Kevin Pollack, Adina Porter, Shea Whigham, Stephen Root, Anna Sophia Robb, Harry Shum, Jr., Nika King, Matthew Von Der Ahe, Emily Swallow, Meta World Peace, Jasmin Savoy Brown, Tom Hollander, Violet and Madeleine McGraw, Jesse Metcalf, Drag Race stars Bob the Drag Queen and Monet Exchange, Keith David, Hailie Sahar, Tony winner Anika Noni Rose, current Oscar nominees SON LUX, Anne Alvergue, Sara Dosa, Ruben Östlund, and Christian Minkler.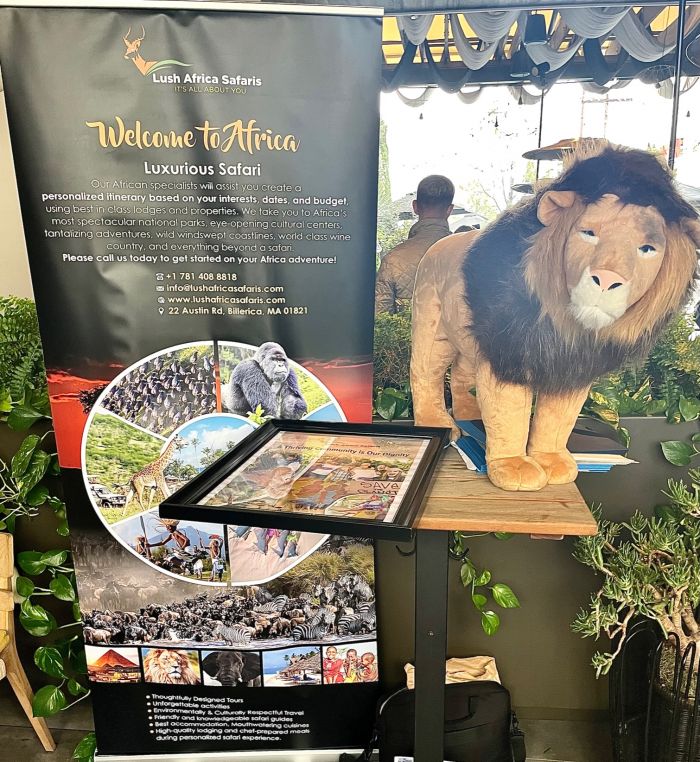 International Trips. Photo by Jill Weinlein
World-class international vacations by Lush Africa Safaris were given to create memorable African holidays. Other destinations awarded included the gorgeous white sand of Nassau's Cable Beach at Rosewood Baha Mar, and a trip to Sailrock Resort on the Turks & Caicos Islands, a premier boutique resort nestled along the pristine beaches of South Caicos at one of the top 5 coral reefs in the Caribbean.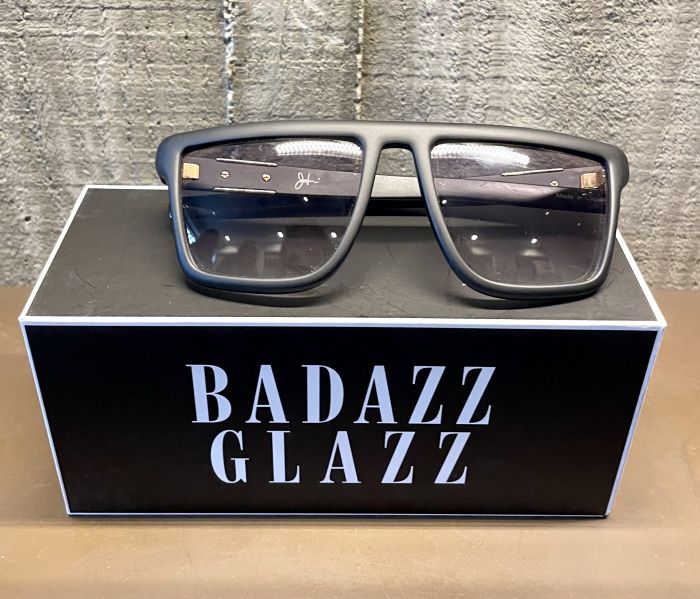 Joe Pesci Sunglasses. Photo by Jill Weinlein
BADAZZ GLAZZ sunglasses by Joe Pesci were given to attendees. Not only are these black frames stylish, but they are also practical.
In 2018, after filming the movie, The Irishman, Pesci received a lot of compliments on the sunglasses he wore in the film. The following year, Pesci tweaked the design and made his own line of sunglasses in two styles: Cinema and Primo.
These extra durable, injection-molded Tr90 black frames with gold BADAZZ accents are worn often by SNL Pete Davidson.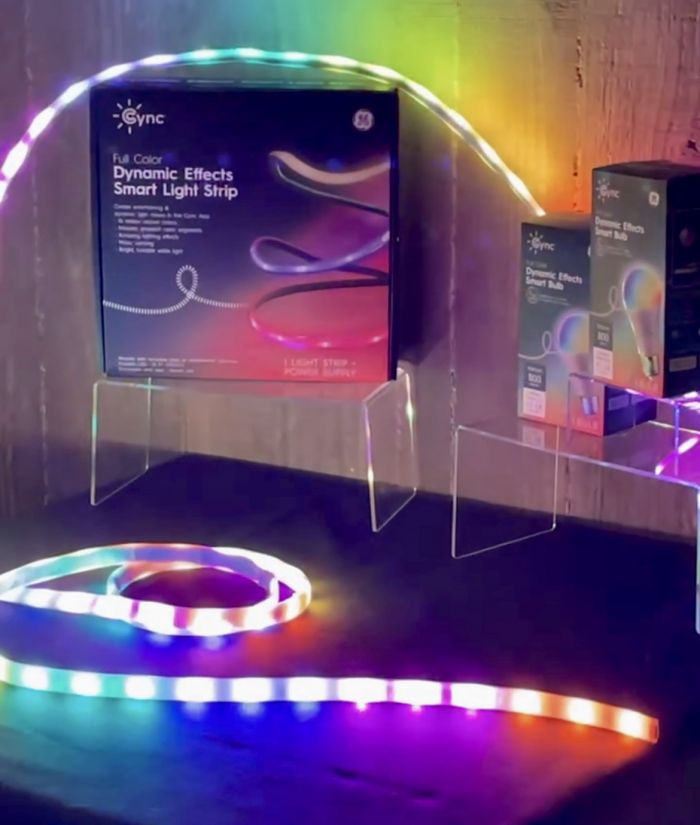 Light up a room. Photo by Jill Weinlein
Another popular product given to invitees was the Cync Dynamic Effects Smart Light Strip. This elevated entertainment and gaming light by GE Lighting adds colorful effects to any space
Other gifting areas gave guests Almighty Pineapple gold & agate pendants, Stephen Silver Fine Jewelry, and Rear Ended "Frame the Booty" 'athleisure' wear.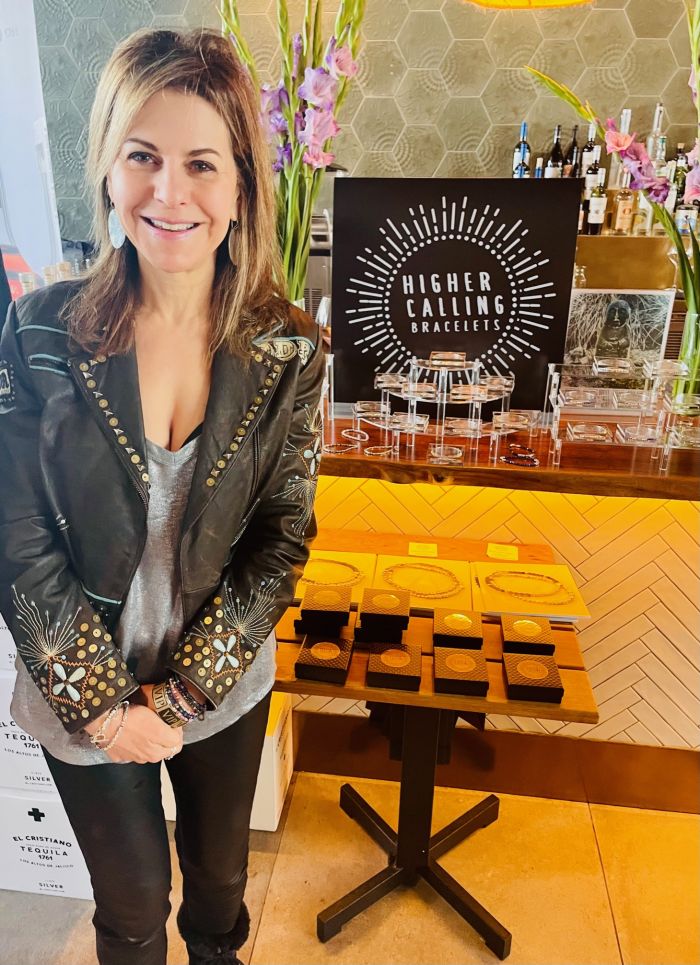 Higher Calling Bracelets. Photo by Jill Weinlein
Homegood and personal care gifts were a hit throughout the event. Regina from Higher Calling Bracelets gifted attendees with a special heartfelt message on sterling silver and authentic stones. This free spirit designer provides wisdom, awareness and guidance messages on her jewelry for others to reflect upon while wearing.
Other gifts presented included Schwank Grills, Remington personal care items, RENPHO USA massage and care items, POWER XL air fryer, Emeril Lagasse's cookware set and a Kahuna massage chair.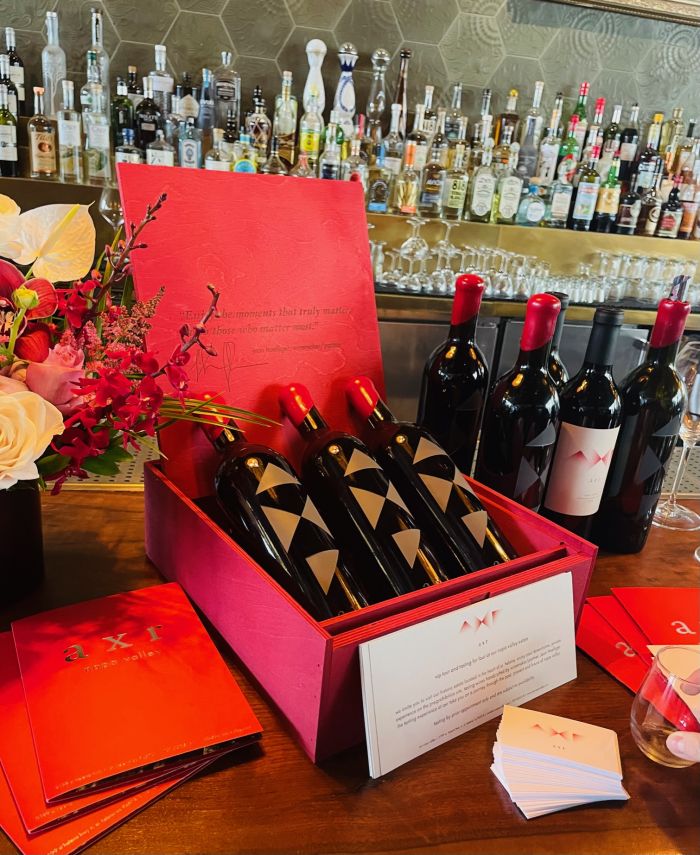 Wines. Photo by Jill Weinlein
Food and beverage items given to invitees included handcrafted AXR Napa Valley Wines. Winemaker and partner Jean Hoefliger offered a box of fabulous wine and an invitation to visit the historic estate in the heart of St. Helena for a Vip Tour and Tasting for up to four people. This special invitation enlightens recipients about the past, present and future of Napa Valley Wines.
Other culinary representatives included Albanese World's Best Gummies, CORE® Foods, California Caviar Company, Don't Be Salty, Ike's Love & Sandwiches, Hibachi House LA, Lorenzi Estate Vineyards & Winery, Debate Wine, SOULTOX and Cardinal de Four Armagnac, and 21 Rebellion.
GBK Brand Bar is philanthropic at each event, donating to a variety of charities to help raise awareness, while creating celebrity partnerships, and giving back to the community. This year they raised over $60,000 for Childhelp, Educating Young Minds, and Rastegar Family Foundation.