Covid-19 has created a huge amount of waste from single-use plastics. Approximately 8 million tons of plastic waste enters the oceans every year. National Geographic recently had an article about how this amount will triple in 2040, if we don't do something about plastic waste now.
Two entrepreneurs came up with some brilliant solutions in 2020 – Hab 'bits' and Sanikind hand sanitizer.
Hab offers great fruit-flavored 'bits' to elevate your water, without the single-use waste of a plastic bottle. The D2C sustainable water enhancement brand is headquartered in Los Angeles, California. Fill a hydro flask with a 'bit or two' of flavor before your next zoom call, virtual workout, or quick errands. The refreshing citrus taste helps eliminate carbon footprint. Each 'bit' contains only two calories and a 264% daily dose of vitamin C.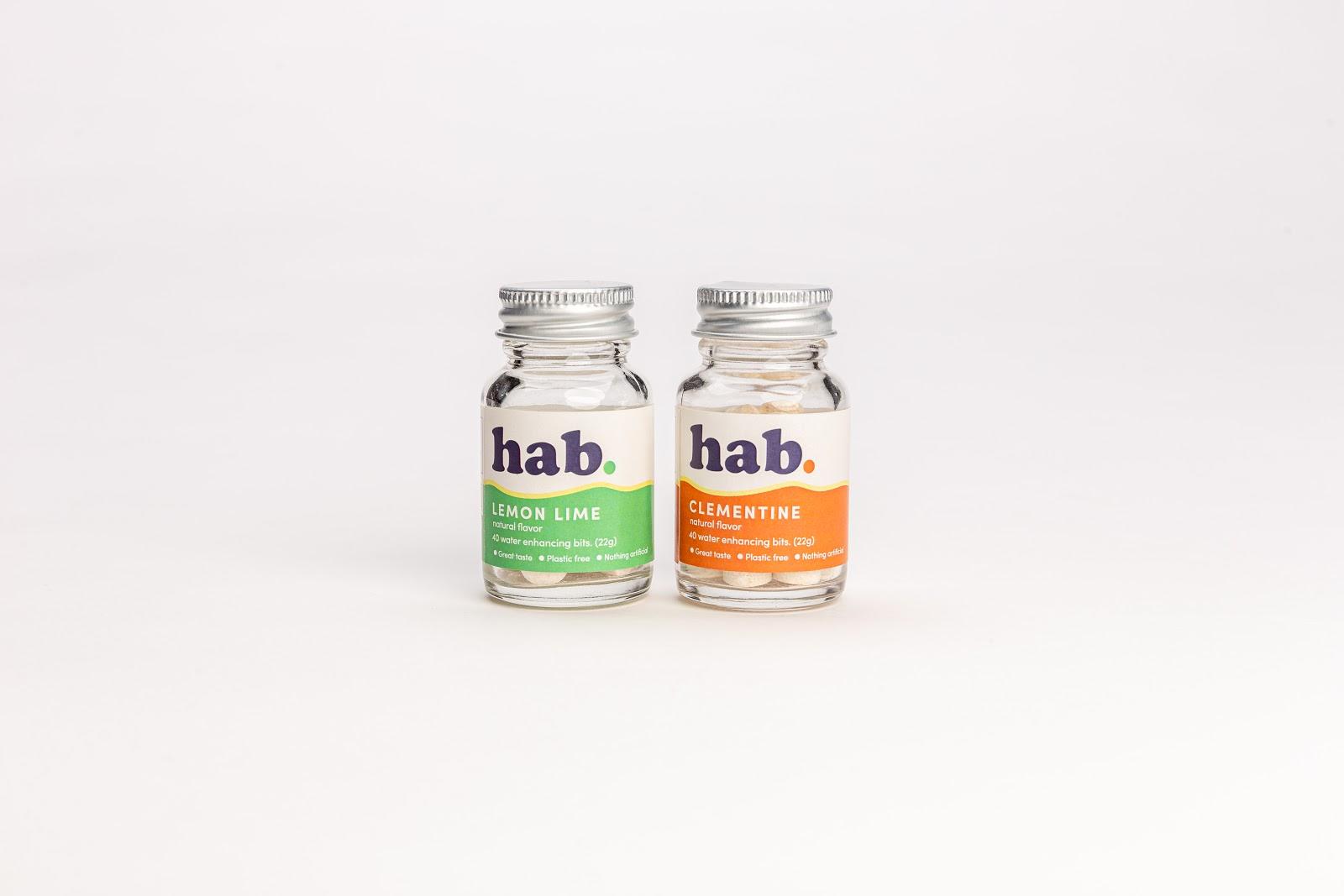 Hab's water enhancing bits come in two flavors – lemon-lime and clementine. They are made with only six ingredients: Natural Flavor, Ascorbic Acid, Sodium bi-Carb, Cane Sugar and less than 1% Silica and Vegetable Stearate.
Best of all portions of profits of Hab are donated to The Water Project, a non-profit organization providing clean water to areas without proper access. In partnership with 1% For the Planet – Hab is pledging at least 1% of gross company sales to charitable efforts
Follow @DrinkHab on Instagram and visit Hab's website: drinkhab.com.
Sanikind is the first reusable, refillable, single-use plastic-free hand sanitizer spray bottle. Created by 25 year old entrepreneur named Miles Pepper who shared, "Experts believe COVID-19 has set us back 10 years in terms of reducing plastic consumption and use. Our Kickstarter supporters can help prevent millions of tiny plastic hand sanitizer bottles from ending up in our oceans, which are already being clogged by single-use coronavirus-related waste."
When Coronavirus hit, Pepper immediately mobilized to create Disinfect Connect, putting distillery-made disinfectant in the hands of 32,000+ frontline healthcare workers, first responders and nursing home staff."
The stylish personal spray bottle clips on to a key ring, so it's easy to find and always with you. Miles filled Sanikind's sanitizer in aluminium and provides a funnel for easy refilling.
The stylish Sanikind spray bottle holds 1 fluid-ounce of sanitizer. That equates to approximately 250 sprays. It's made out of ocean-bound plastic sourced from employed cleanup crews in Haiti. The Sanikind 16 oz. refill bottle is made of aluminum, not plastic. Not only is Sanikind an effective sanitizer on hands, but also on surfaces.
Available in five colors: charcoal, navy, teal, coral and grey. Sanikind can be purchased as you need it, or as a subscription. All shipments are 100% plastic free, and Sanikind will offset its carbon footprint.
"Hand sanitizer is something you never want to leave home without," continued Pepper. "By choosing Sanikind, we can do something nice for ourselves, the people around us, and the planet."